The Data Management Space for Linguists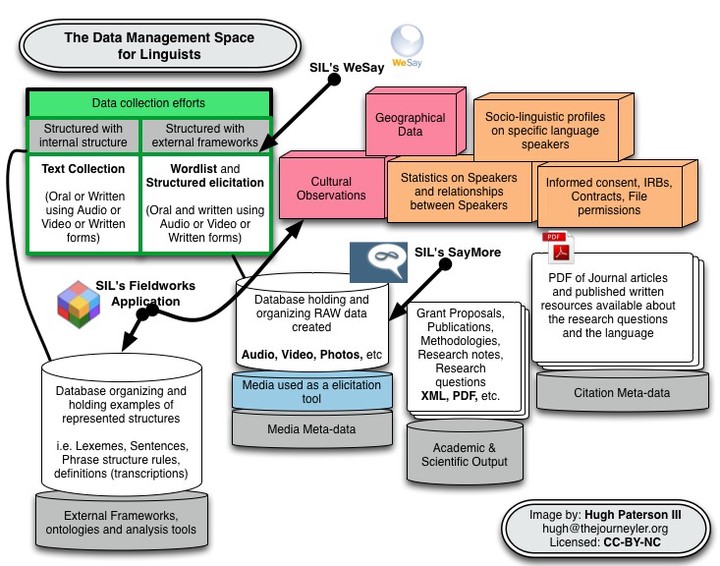 This week I have been outlining the types of data that linguists need to be able to use and relate to each other as they do Language Documentation and Linguistic Research. I try to express these things graphically and then also express where some of the leading tools which SIL International is offering sit in the problem space.
The major categories I have found include:
Academic Publications
Elicited Language Data
Georaphical Data
Cultural observations
Sociolinguistic profiles
I try to draw out the specifics of these diverse data or content types in the included diagram.
Tags:
Categories:
Content Mediums: