Usability & Language Resource Stewardship
In this research theme, I look at avariety of usability issues from resource arrangment and description in stewardship arrangments of language resources to user interfaces to those resources. I have published several papers, given many talks and written many blog posts.
Early in this project the focus was more narrow and I sought to look at issues in Language Resource Accessibility. My work was primarily concerned with two facets of accessibility:
the User Experience related to interacting with archived content; and
the aggregation of item level metadata about language resources in collections.
However, I have now expanded my resarch focus to include language resource description and arrangment.
I maintain a github repo with raw data and academic outputs for earily works in project at: https://github.com/HughP/Lexical-Database-Archiving-Stats more recent works have their own data repositories, usually on Zenodo.
Tags:
Architecture
Business Model
User Experience
Archive
Language Archives
UX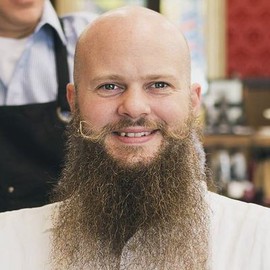 Collaborative Scholar
My research interests include Typological Patterns in articulatory phonetics, User Experience Design in language tools and Graph Theory applied to language and linguistic resource discovery.
Related
Marginalia
Publications
Talks